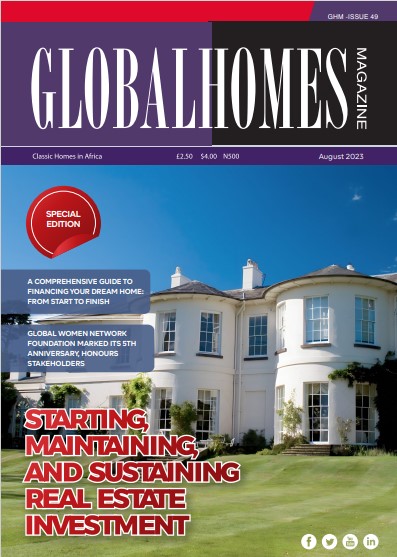 Global
Homes
Magazine

ALL NEW
ISSUE 49
We do not inherit the earth from our ancestors; we borrow it from our children ...

Read More »
We do not inherit the earth from our ancestors; we borrow it from our children ...

Read More »
Who We Are
GHM is a magazine for property investors, home owners and buyers who are intelligent, discerning and want that bit more from a property magazine. GHM editorial mix comprises of extensive showcasing of properties, interior design, gardening and landscaping, finance, legal, government, travel, hotels and comprehensive review on both local and international levels. The magazine presents readers with a unique insight into what's new in the market,
Mission
To presents readers with a unique insight into what's new on the market, what's available, what's different, and what's achievable for their own specific budget. Promising a rich and compelling read, GHM is a unique communication tool published for a global audience interested in all aspects of world of property.
What We Do
We are very passionate about African Real Estate and Investment. We have been working in Africa for some time and in doing so have developed reliable and highly professional partners in the different sectors especially in Nigeria, from Government, Developers, Interior designers, Architects, Mortgage Bankers, Engineering, Real Estate Lawyers just to mention but a few. We publish our quarterly magazine to ensure that our client get the best possible exposure globally.